Merry and Bright: 7 Tips for Holiday Time Dementia Care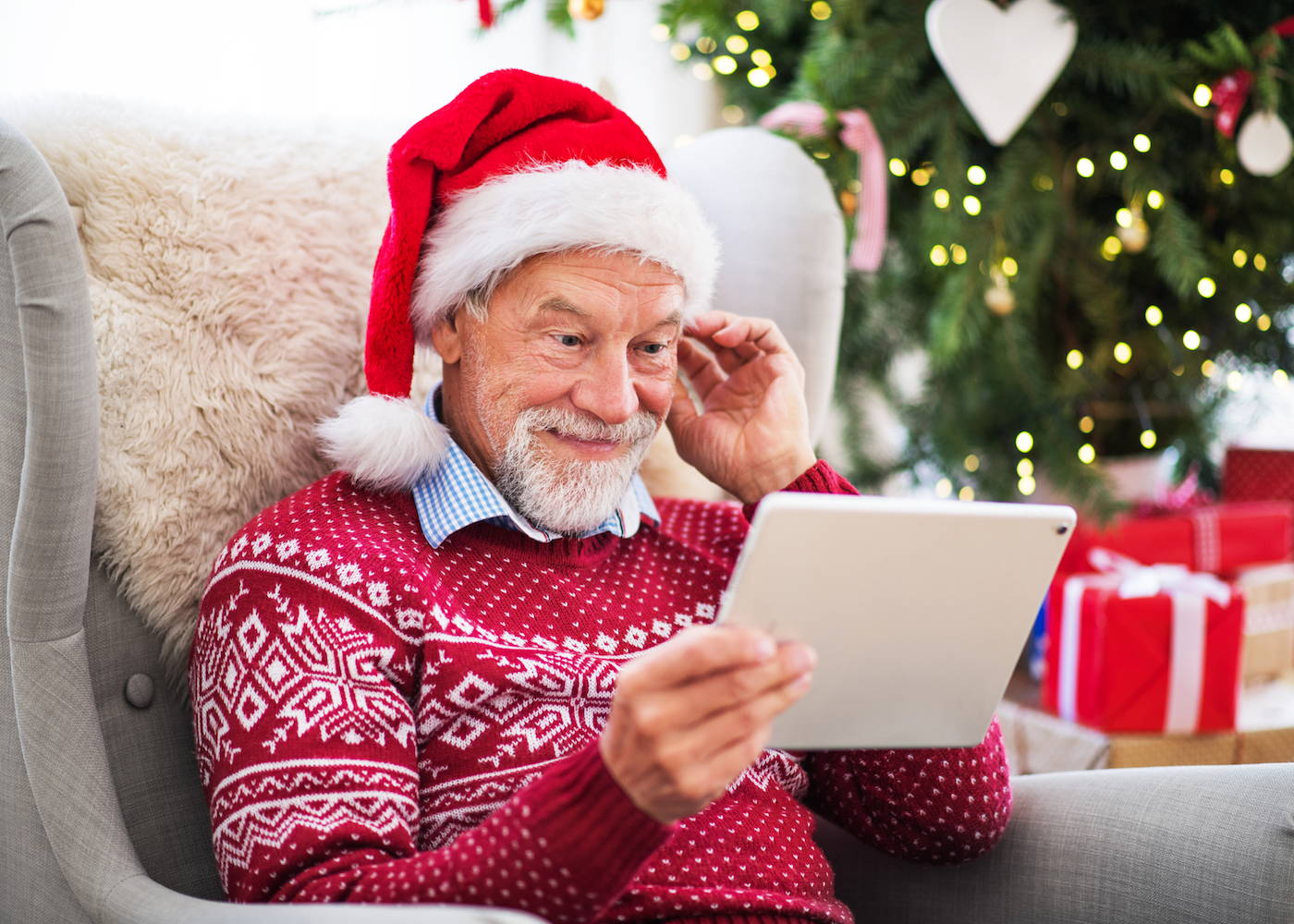 The winter holiday season can be stressful at the best times. For people with dementia and Alzheimer's, holidays can be especially overwhelming. With COVID-19 still a serious issue, caregivers need to pay special attention to holiday planning to cater to the unique needs of those with dementia while minimizing the risk of infection.
These 7 tips will help you and your loved ones experience the peace and joy of the season while enjoying a safe, memorable time, no matter what occasion you celebrate.
1. COVID-19 counts: The current pandemic is far from over, even with recent good news of vaccine rollout around the world.
Plan your holiday events with this goal in mind: prioritize the health and safety of vulnerable loved ones so they are not exposed to the coronavirus.

Follow local public health department advisories and guidelines on where and when gatherings can take place and how many people can take part.

Remember to maintain at least 6 feet (2 meters) between you and anyone who is not a member of your household.

If you feel unwell, be cautious and decline to host or attend a gathering. It may just be a cold or low energy, but COVID-19 spreads easily and those with dementia can be especially susceptible.
2. Simple and safe: Keep celebrations small this year. An intimate gathering of your household or immediate family may lack the bells and whistles of past holidays but can still be enjoyable.
Make a reduced version of a traditional holiday meal or ask visitors to bring their own food. Snacks & finger food, instead of a sit-down dinner, are a better choice for those with dementia. Suggest a ready-to-eat appetizer theme to keep things manageable and to avoid kitchen crowding.

Consider celebrating earlier in the day. Some people with Alzheimer's experience confusion in the evening due to sundowning.

Conversations can be challenging for someone with dementia. Try using short, simple sentences, avoid complicated words, and try not to repeat things multiple times.
3. Don't forget the outdoors: fresh air is always welcome and not all festivities need to be inside.
Take your loved one on a walk to look at outdoor decorations or an evening drive to see Christmas lights.

Hold a get-together outside, with hot non-alcoholic drinks, blankets, and socially-distanced seating. Make the setting comfortable while using the temperature and even time of day to help limit the event's length.

Cook all or part of your holiday meal outdoors on a barbeque to enhance social distancing and simplify after-meal clean up.
4. All is calm: the right atmosphere and setting help those with dementia better cope with the holidays.
Everyone loves holiday lights but skip those that flash or pulse – they can startle and disturb people with dementia.

Use battery-operated or electric Hanukkah and Christmas candles to avoid fire hazards.

Music is a big part of holidays and people living with dementia often have a very positive response to hearing familiar tunes. Remember to keep the volume low so that it doesn't agitate a loved one with dementia.

Holiday bustle often fills commonly-used rooms with lights, sounds, and decorations that may agitate or confuse people with dementia and lead to wandering behavior. Make sure those family members can retreat to a quiet, calm space.
5. Festive fun: include your loved one in holiday traditions to keep them positive and engaged.
Discuss favorite dishes as they watch you prepare food and bake family favorites. Those with dementia may have wonderful recall and add to conversations about past holidays.

Let them help you with final touches, like decorating cookies and filling stockings.

An advent calendar can also provide simple pleasure and help keep track of the days leading up to Christmas.
6. Holiday hellos: traditional and digital communications provide plenty of ways to stay in touch.
Offer to write a newsletter or card greeting for your loved one and they can add their signature or a festive sticker.

Zoom calls are a great way to connect with relatives and friends. Be imaginative: use them for sing-alongs, to show off holiday décor, or share old photos to start great conversations.

If you do use a video call, remember that simultaneous conversations or crosstalk can be challenging for people with Alzheimer's.

Email also offers lots of messaging opportunities: you can include video clips and photographs of your loved one from throughout the year or of them helping you prepare for this special season.
7. Caregiver stress is real: don't forget to make time for self-care.
Give yourself permission to do less. Don't worry if you didn't send holiday cards or your holiday decorations can't compete with your neighbor's.

Practice gratitude. Focus on what you have – such as ornaments your children lovingly made years ago or the Christmas cookies your neighbor dropped off so that you wouldn't have to worry about holiday baking – instead of what you lack.

Carve out moments for yourself. Don't feel guilty about needing some time for yourself away from your loved one. Get family members to help out with their care while you enjoy a relaxing bath or a much-needed nap.