How can I customize the Guard Zone?
You can define Guard Zone by specifying the radius on the map.You can adjust the radius between 0.1 to 5.4 miles (0.16 to 8.7km).
When iTraq Nano is outside of the designated zone, you will receive push notification on your mobile phone.
Note: iTraq Nano will not send notifications if a cellular tower location detection method is used.The Guard Zone doesn't work in real time. The notification will be sent when the device reports its location by schedule, motion, temperature, or SOS button.
To customize Guard Mode follow steps below:
1. Open iTraq Mobile App and tap "Details".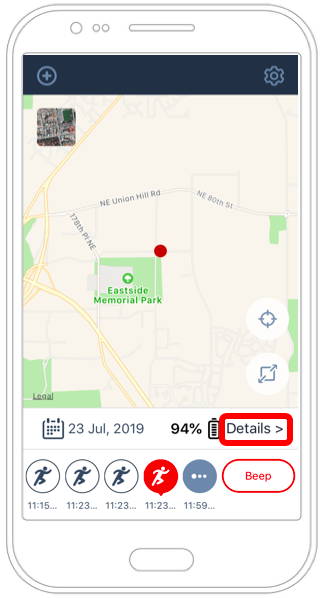 3. Swipe the button to the right.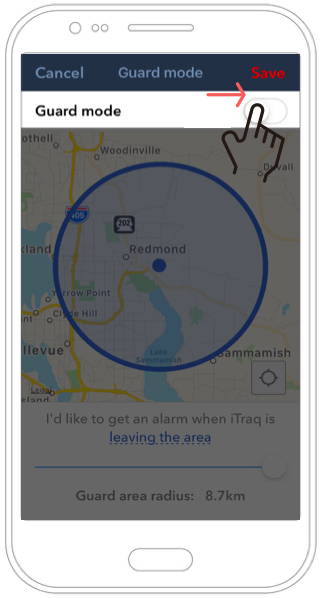 4. Swipe the gage or pinch the map on the screen.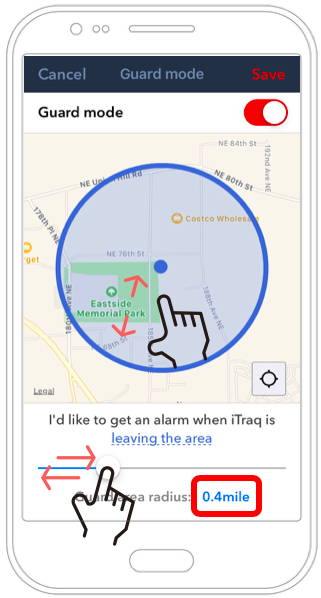 5. Tap to choose entering/leaving the area and tap "Save".