How can I change the email address of my account?
To change email address please follow steps below:
1. Open iTraq Mobile App and tap "Cogwheel" icon.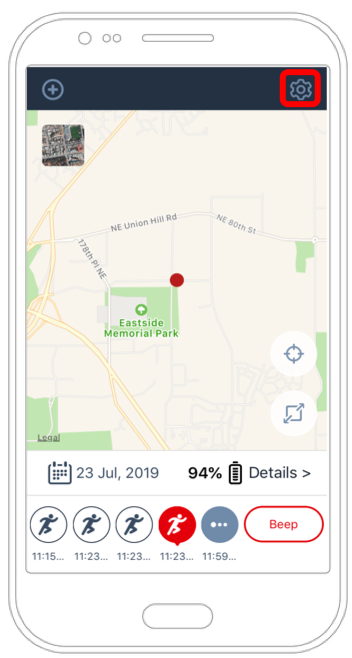 2. Enter new email address and tap "Save".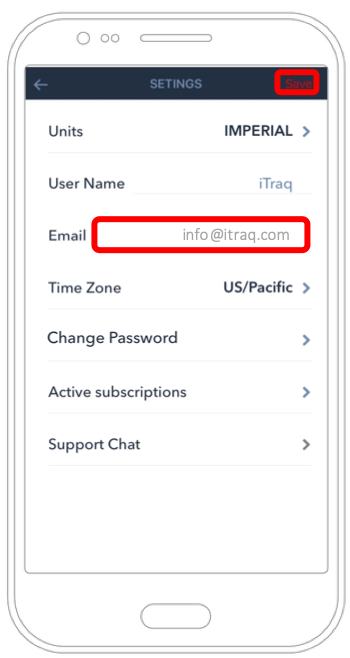 3. After these steps use new email address when you login the iTraq Mobile App.
If you registered your profile through Facebook, you can not change your email address. Continue login via Facebook.