How can I activate iTraq Nano?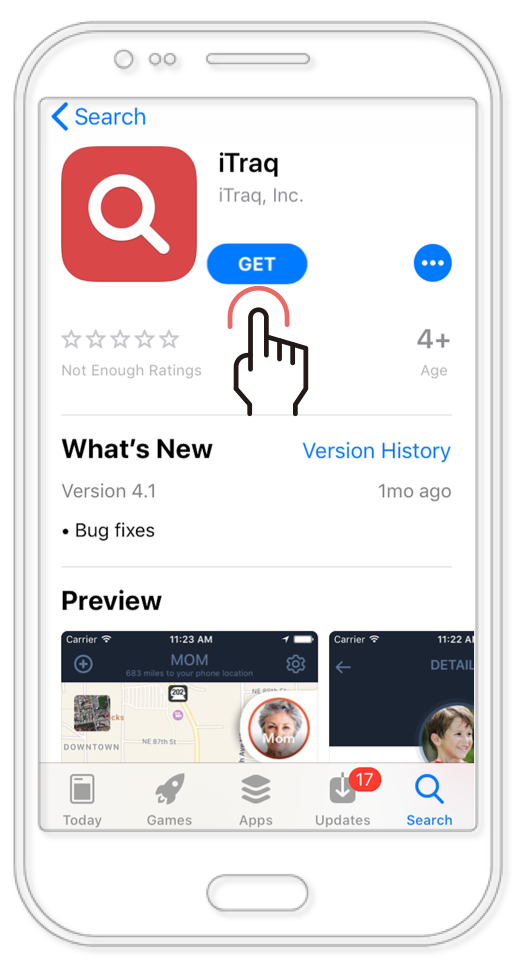 2. Open the iTraq Mobile App and tap "Allow".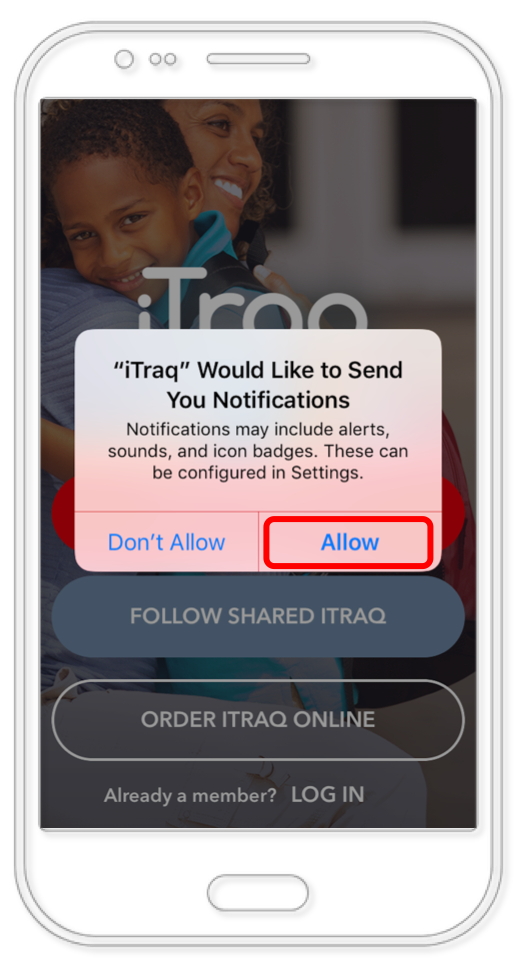 3. Tap "REGISTER NEW ITRAQ"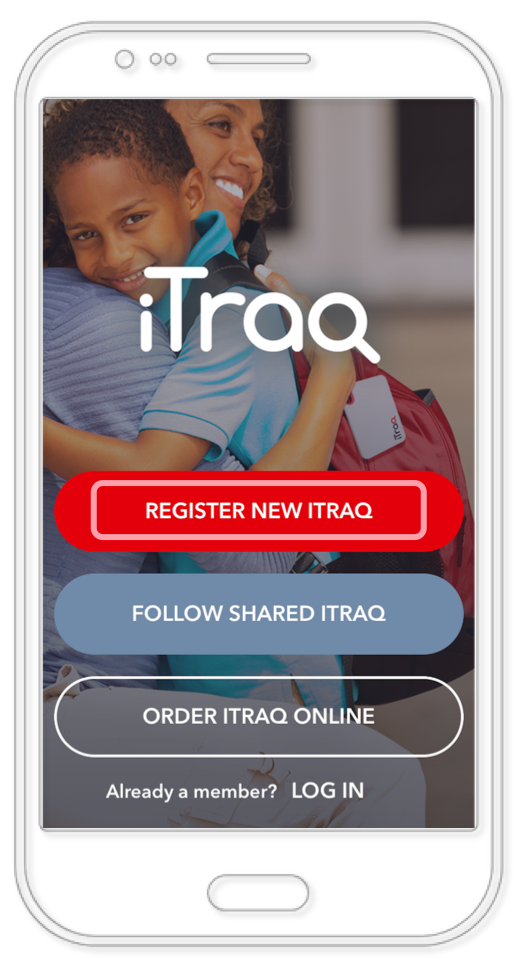 4. Enter your email address and password. Then tap "REGISTER".
(If you want to log in trough Facebook account please tap "LOG IN WITH FACEBOOK").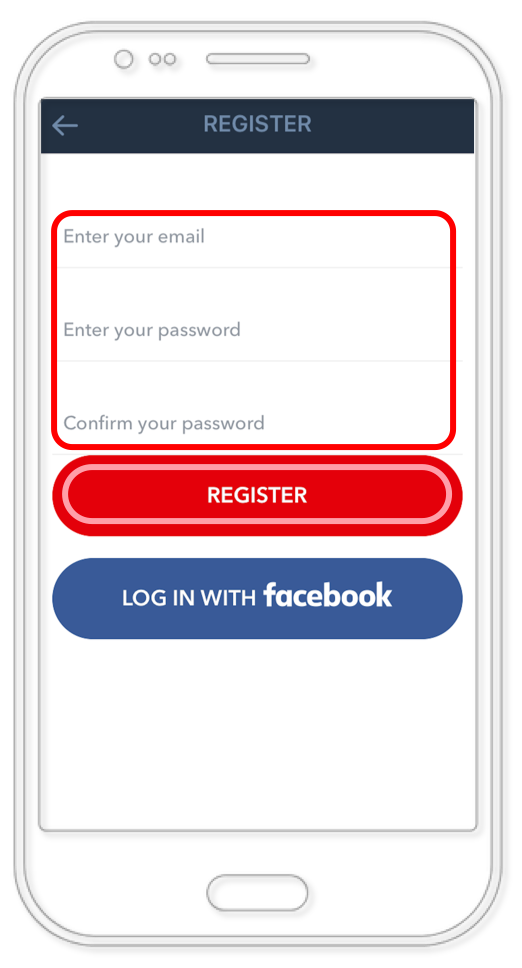 5. Read all the terms of conditions and flick all checkboxes.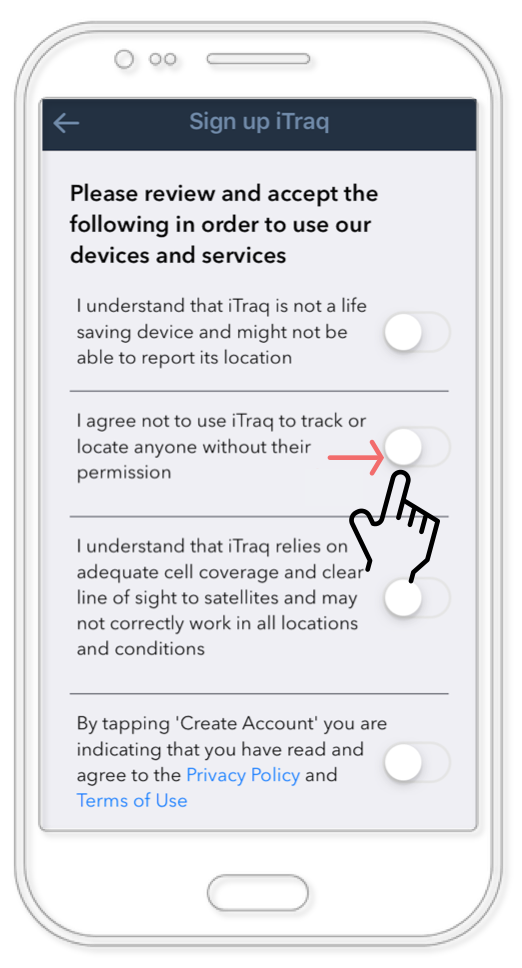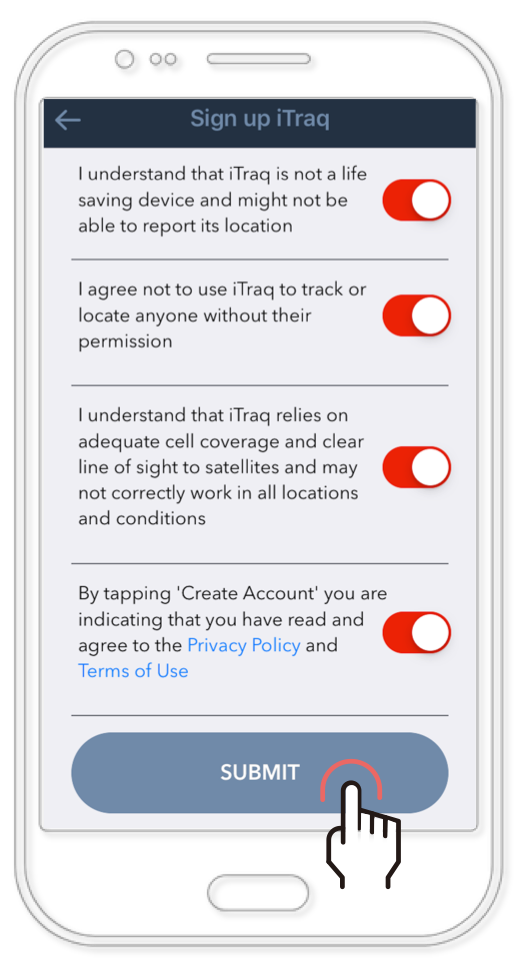 7. Create your iTraq Name.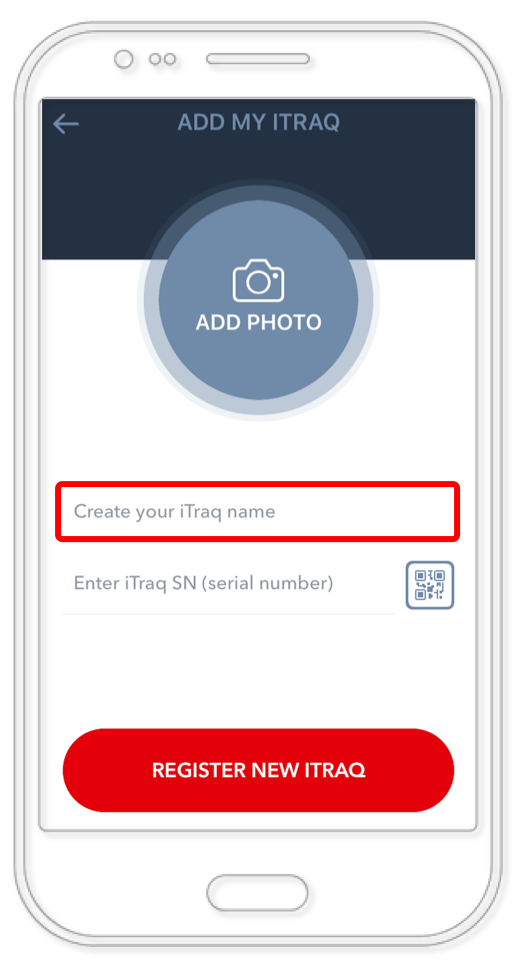 8. Enter the Serial Number of your device or tap to scan the QR code.
- You can find the serial number on the back of the device.
- QR code is a black picture and painted on the paper in the box.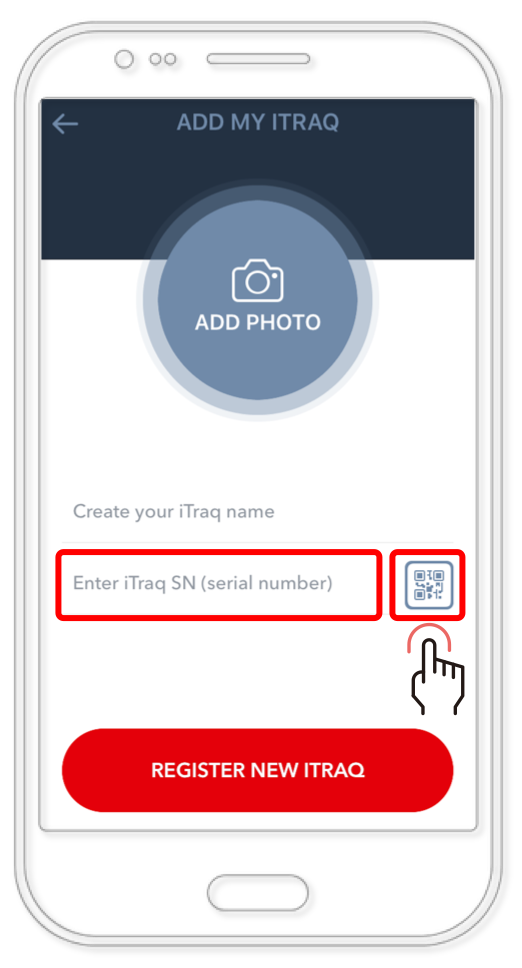 9. When QR code is put in the frame, it will be scanned automatically.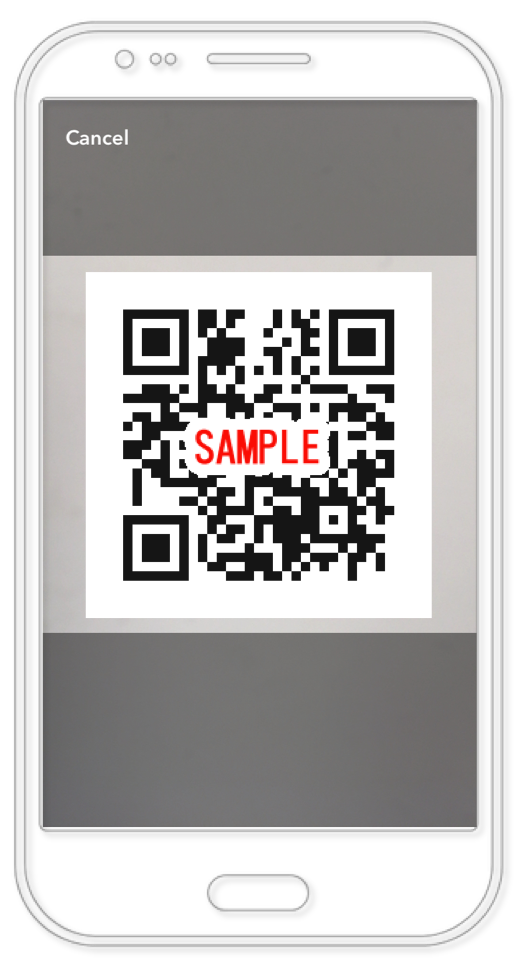 10. Tap "REGISTER NEW ITRAQ".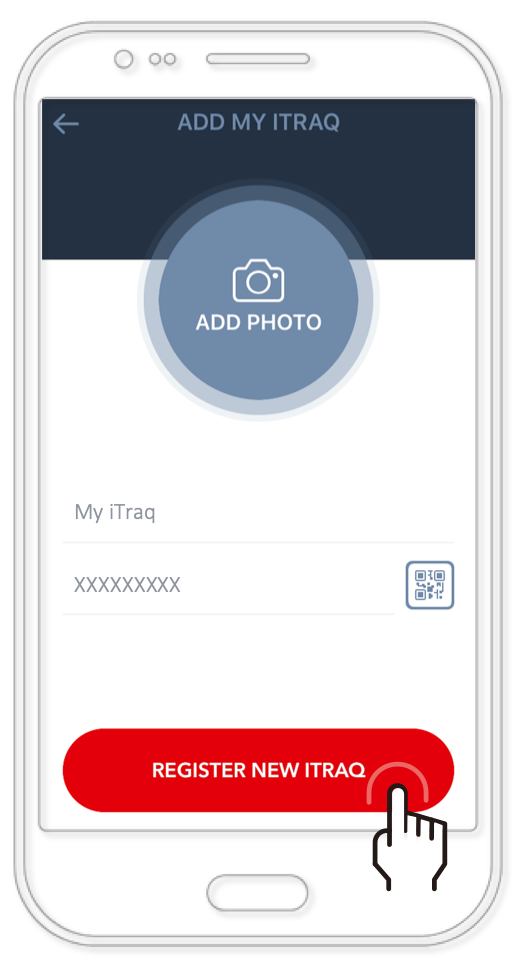 11. Choose how often you would like to get location reports and tap "Done".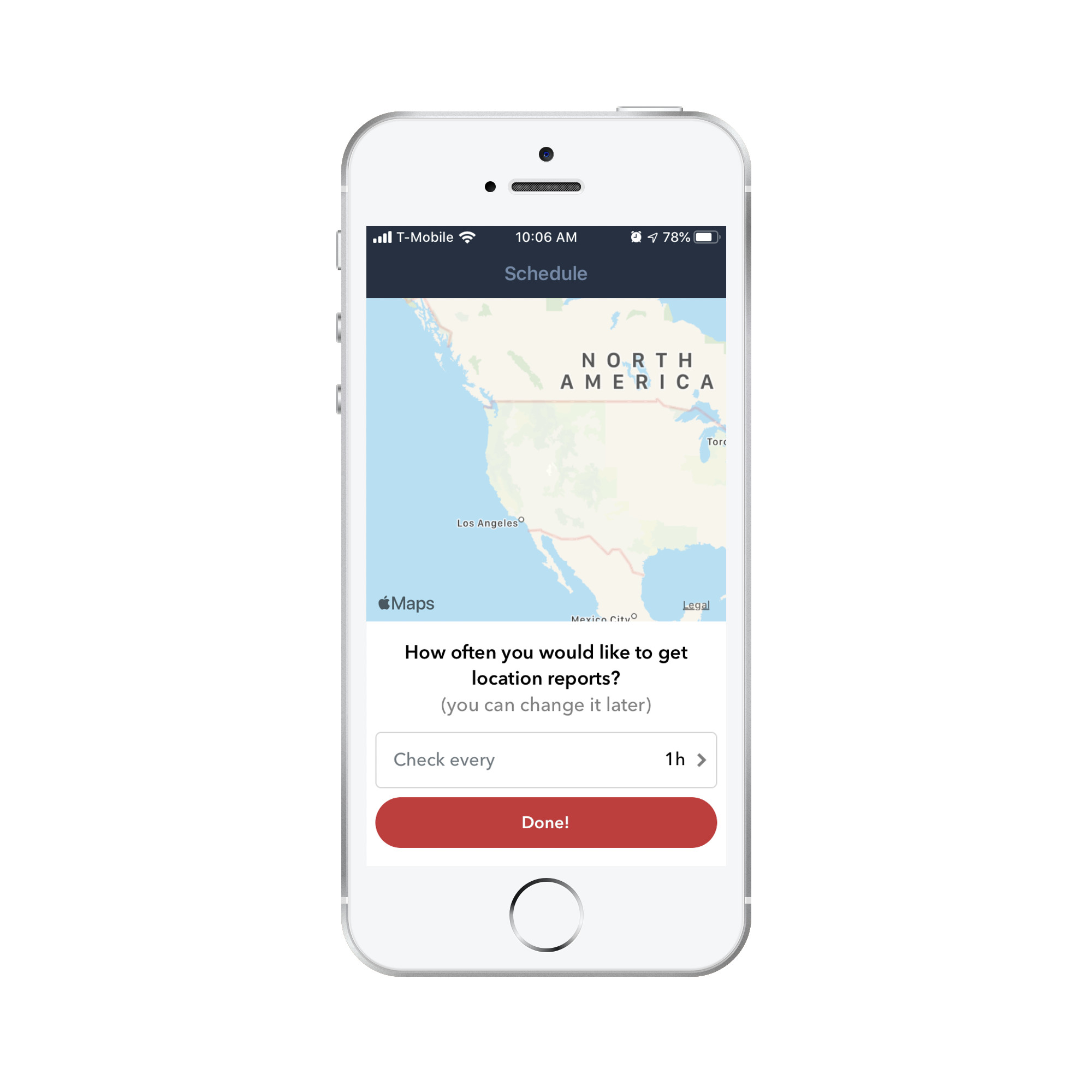 12. Place iTraq Nano on the wireless charger.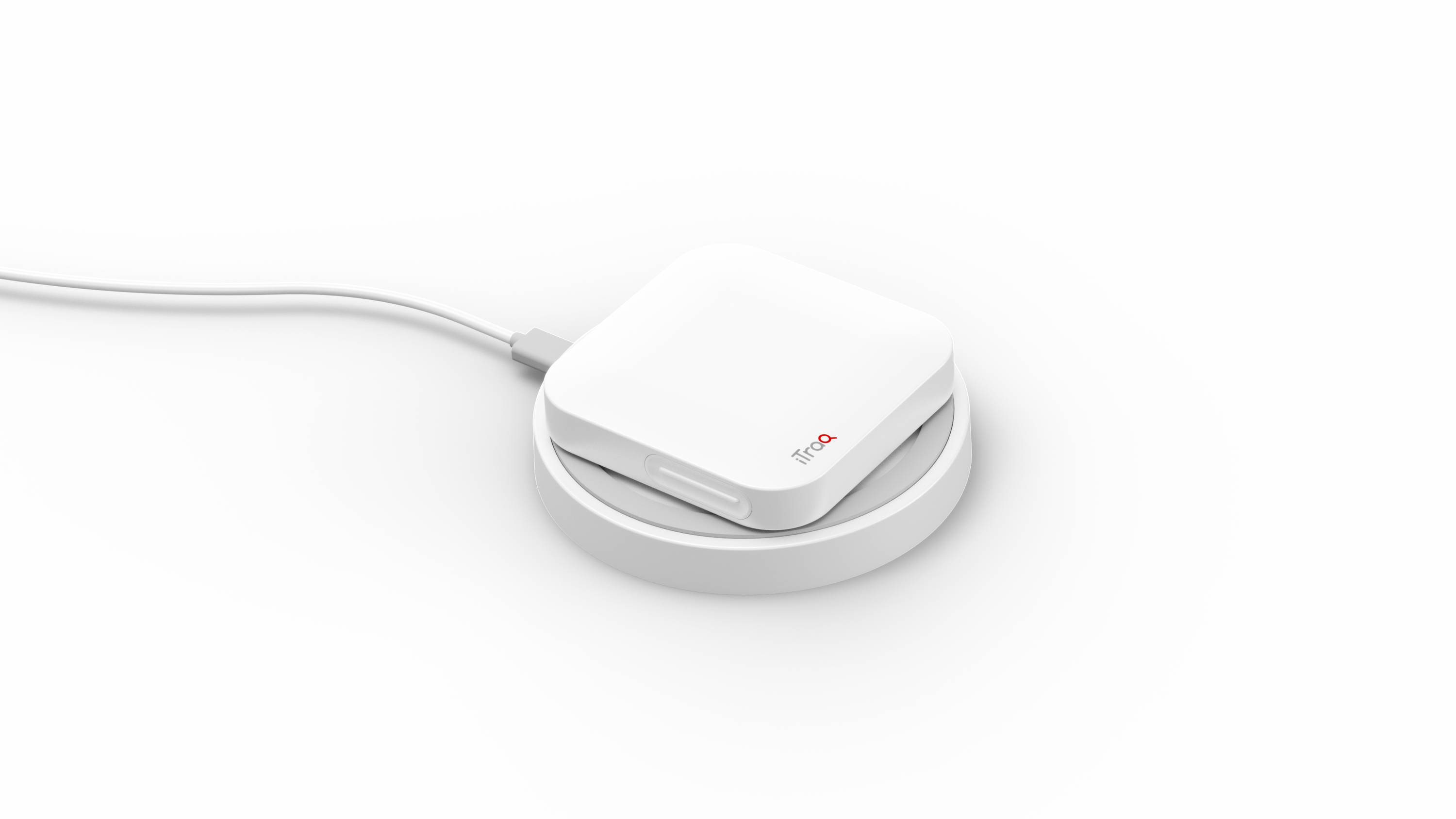 13. Wait for the first location report.